| | |
| --- | --- |
| | I've been honored to participate in season two of the The Photo Seen Podcast, Photographing Beyond the Visible World, hosted by Kat Shanahan. Give it a listen, check out the new episodes from season two, and catch up on all of the episodes from season one. |
Infrared Photography Book
"This is really an excellent text that is well written and clearly explains the theory and practice of IR photography." -Peter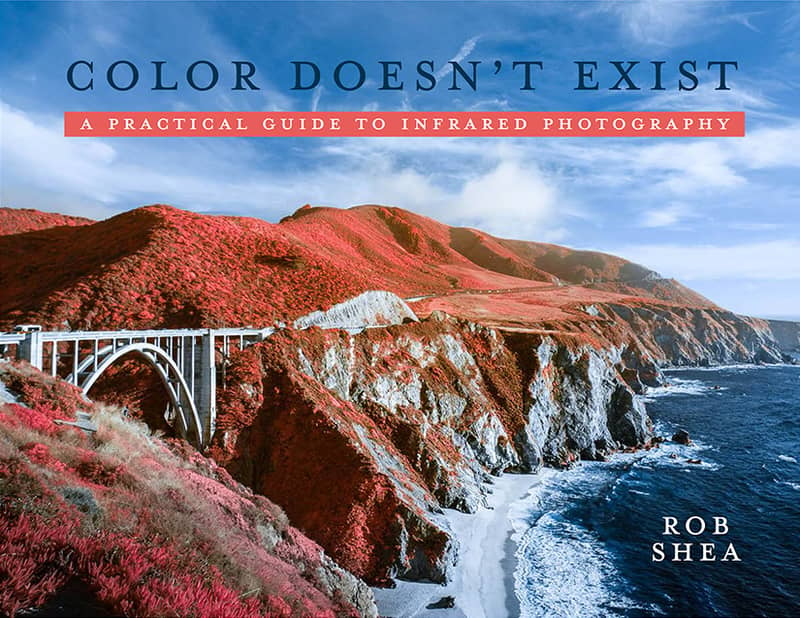 ​The reviews are in! Thanks to everyone who has taken the time to share their reviews and feedback!
​Learn more about the book or order now.
Will there be a print version?
Yes, there will be a print version of the book! I have received some excellent feedback and a few corrections from readers. I will issue an updated version of the eBook with corrections. The revised version will also be used for print. I will make an announcement here as soon as the details are available.
Live Stream Book Walk Through
​In this video, I walk through the entire book and answer questions from viewers.
Book Viewing Tip
​A quick video on optimal book viewing in your PDF reader.
New Video - Triple White Balance in Infrared
​Here is my latest video on how to address infrared images with multiple different color temperatures or white balance regions using Adobe Lightroom Classic on a 590 nm color infrared image.
Downloads
​
​
Used Infrared Gear from KEH​
I've purchased many infrared filters and lenses from KEH. Here is a selection of currently available infrared gear.
Affiliates
If you complete a purchase with these links, I will receive an affiliate commission. There is no cost to you. I appreciate your support!