Rob Shea Photography
Upcoming Live Stream

Recent Videos

Used Infrared Gear

Upcoming Videos and Projects
​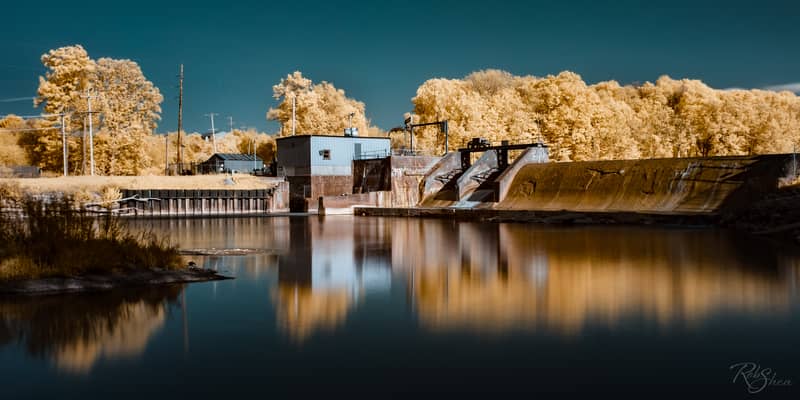 Upcoming Live Stream
My next Live Stream is scheduled for Sunday, July 18th at 1pm EDT (UTC -4). I'll be answering your questions about Infrared Photography live. If you have questions, join the stream or send them in advance. If your question involved an image, send it to me in advance.​
Recent Videos
How to Edit Infrared Photos with Photoshop
​How to edit color infrared images with Adobe Photoshop for shots taken with a 590nm to 720nm filter on a converted camera or with a 720nm filter on an unconverted camera.
​
​Free Infrared Profile Pack
​Free infrared Lightroom and Photoshop profiles for a variety of cameras. Send me a raw or DNG file from your camera, so that I can increase the number of cameras supported.
​
​Deep Infrared Shooting & Editing with Your Unconverted Camera using Photoshop and Camera Raw
​You can create Deep Infrared images with your existing, unconverted camera. Deep infrared images are shot with a 750nm or greater filter, typically greater than 800nm. This covers the equipment you'll need, settings for shooting, and editing in Photoshop and Camera Raw. Shooting deep infrared with an unconverted camera is ideal for those seeking very long exposures in broad daylight.
Infrared on iPhone or Any Mobile Phone
​How to shoot and edit infrared images on your iPhone or any mobile phone with Lightroom Mobile.
​
​Kolari ND Filters in Infrared Photography
​Using Neutral Density (ND) filters within infrared photography, including a look at the Kolari IRND filters and use cases for ND in IR.
​
​Color Space in Lightroom and Photoshop
​Which color space should you use? What is color space and how can it impact the colors of your image? How to use the correct color space in Lightroom and Photoshop.
Used Infrared Gear from KEH​
I've purchased a number of infrared filters and lenses from KEH. Here is a selection of currently available used infrared gear.
Upcoming Videos and Projects
Here are some of the ideas that I'm batting around for future videos. These may or may not happen. They could come in any order. This is just a glimpse into a potential future. Your mileage may vary. Subject to change. Feel free to send your feedback on these or other ideas you'd like to see covered.
12 ways to color swap color infrared or a deep dive into the Channel Mixer

Color fringing and how to avoid it

darktable update, where did the Channel Mixer go? Changes in v3.6

White Foliage and Traditional Infrared

Review of Hoya RM90 900nm filter

Review of IRChrome filter

Shooting Full Spectrum images

Shooting UV

Testing a variety of vintage lenses in Infrared

Shooting Infrared with the "Worst Lens Ever"
​LifePixel Infrared Camera Conversions - I've had multiple cameras converted by LifePixel.
​SmugMug - Used for my portfolio since 2014. Save 15% off any new account with this link.
Rob Shea Photography Blog | Downloads | YouTube | Instagram​
​Infrared Profile Pack for Lightroom and Photoshop
​