Southwest Road Trip
I've just returned from a road trip across the American Southwest. It was an amazing trip with lots of photography opportunities. I'm looking forward to editing and sharing these images.
LEMAG Talks Infrared Masters
On Friday, November 26th, 2021, I'm pleased to be participating in a talk on infrared photography at Long Exposure Photography Magazine, along with esteemed National Geographic photographer Nevada Wier and LEMAG editor Derek Michalski. I'll be discussing some of my favorite images, including some new images that I've yet to publish!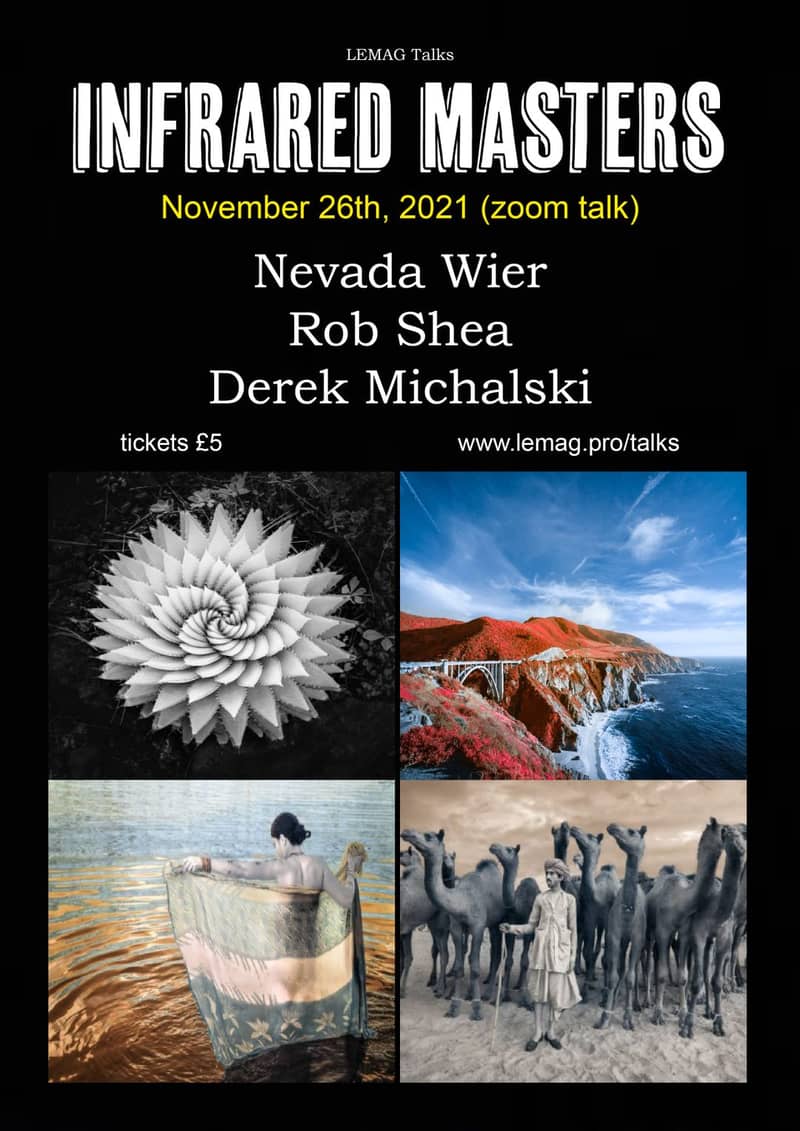 Lightroom Infrared Color Swap Profiles
My Lightroom Infrared Color Swap Profiles allow you to completely edit infrared images in any version of Lightroom, without a roundtrip to Photoshop. Even if you prefer to edit in Photoshop, they makes it possible to preview large numbers of images in Lightroom, saving time culling before you edit. These will be available at their introductory price for a limited time, so order now. ​Order Lightroom Infrared Color Swap Profiles for your camera or create your own color swap profiles.
​
Infrared Tips and Tricks
​This playlist contains some of my best tips and tricks for infrared photography.
Used Infrared Gear from KEH​
I've purchased a number of infrared filters and lenses from KEH. Here is a selection of currently available infrared gear.
Affiliates
​